The Clinical Services Campus, formerly known as the Day Rehabilitation Centre, is located in Stewart Street. Bringing together rehabilitation services into one centralised location, it provides a holistic, patient-centred approach to care.
Parking is available in the multi-storey carpark (accessible via Arnold or Lucan Streets), or Stewart Street (located directly opposite the Campus).
The entrance to the Campus is on Stewart Street (red arrow on the map and as pictured below).

If parking in the multi-storey carpark, take the lift to level C. Upon exiting the lift, head through the glass doors and walk towards Stewart Street (as marked by the orange arrows on the map).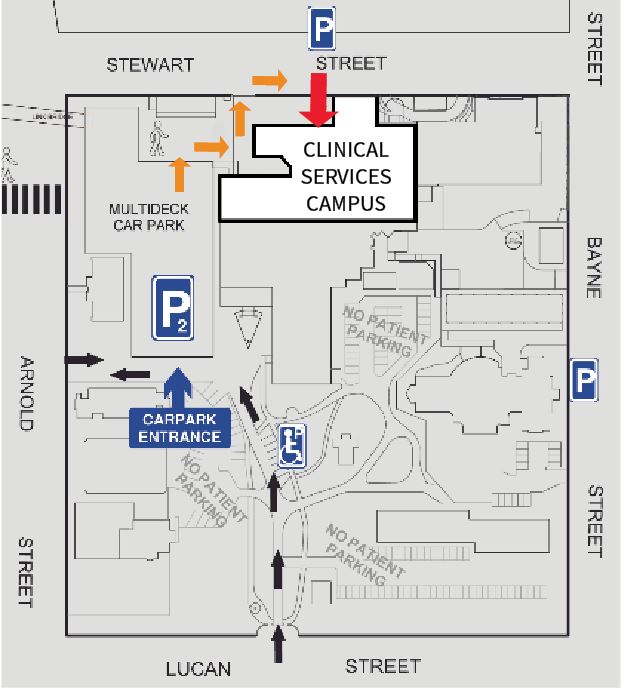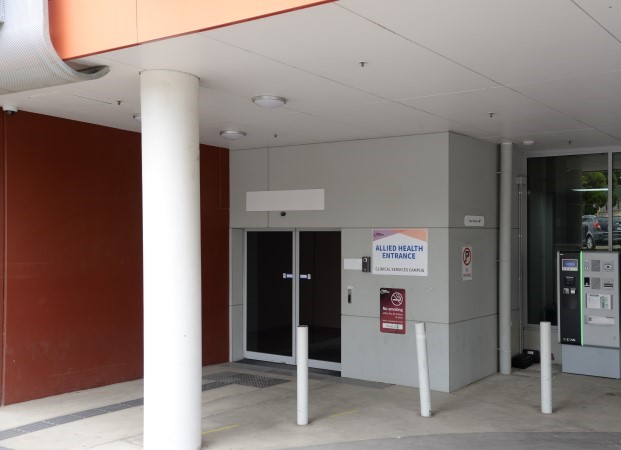 Below is a list of services currently located in the Clinical Services Campus.